April 22, 2013
5 Ways to Create the Perfect Atmosphere for Online Casino Fun
The thrills of being in a Las Vegas casino are exciting and provide a fast-paced and electric atmosphere. For those who want to set the same tone right in their homes, there are ways to enhance your environment to make online play even more fun.
1. Use Music to Create a Las Vegas Atmosphere
Instead of letting that sound system become a dust collector, use it to find some lively music based on the game you're playing. From Caribbean sounds to 1980s party music, selecting the right music for online casino play will liven up the mood quickly.
Many cable and satellite providers also dedicate channels to music based on the artist. Go back to Las Vegas old days and play the tunes of Frank Sinatra, Dean Martin, and Sammy Davis, Jr. to boost the room environment.
2. Invite Friends to a No Deposit Poker Challenge
Image via Slots Plus
Invite over some fellow online gambling enthusiasts—bring your own laptop or tablet—and seek out casinos that offer no deposit poker and see who can win big. In no deposit bonus poker, players dedicate the desired amount to play one hand of poker.
Not only is this a great group challenge, it helps you pay attention to your bank roll so you don't blow it all in one game. Keep score on a dry erase board and offer prizes for top winners.
3. Hold a Casino Party at Home
Image via Party Time
Many party stores offer tons of casino-themed products to hold a fun party right in your home.
From drinkware and plates to casino decorations and casino-themed drink mixes, utilize these stores to turn your game room into a fun gambling atmosphere.
Use banners and table decorations and even challenge your group to dress up in a casino costume. Make the night formal or informal with invitations and thank you notes—the party supplies for a casino-theme night are endless. Casino parties are great for an all guys-in night or for group fun.
4. Engage Friends to Find Casinos with the Best Bonuses
Image via Slots Plus
This is a fun idea and the gang can play in their own homes and use technology like Google Chat or Skype—even smartphone texting. Let each person in your circle select a no deposit casino with the best bonuses or VIP rewards and commit to playing for a set time and budget in the chosen casino.
This is not only fun, it gives you the opportunity to play in online casinos never explored.
5. Challenge the Gang to Never Before Played Games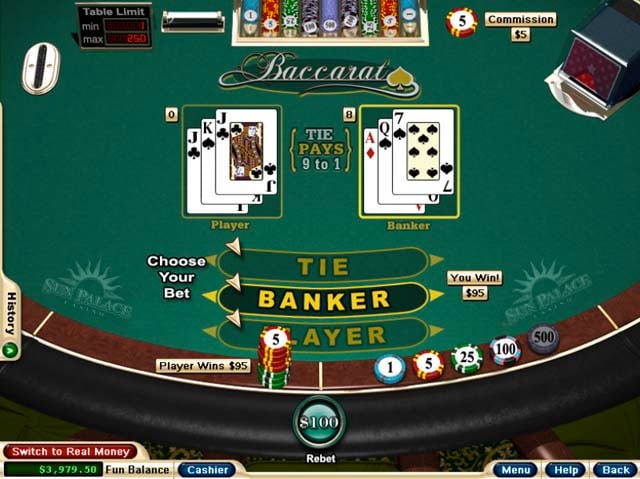 Image via Sun Palace Casino
If the gang has never played Omaha Poker, online slots or roulette, find casinos that allow you to play for free first to master the game.
Use instant messaging within the games to offer strategic tips or insights to the gang while playing. Playing new games for free is not only a good way to learn them, it opens a whole new world into online gambling you may be missing out on.
Online casinos are exciting and offer tons of rewards, but when you pump up the volume and change the atmosphere a bit, your friends will thank you and playing times will be fantastic and exhilarating.