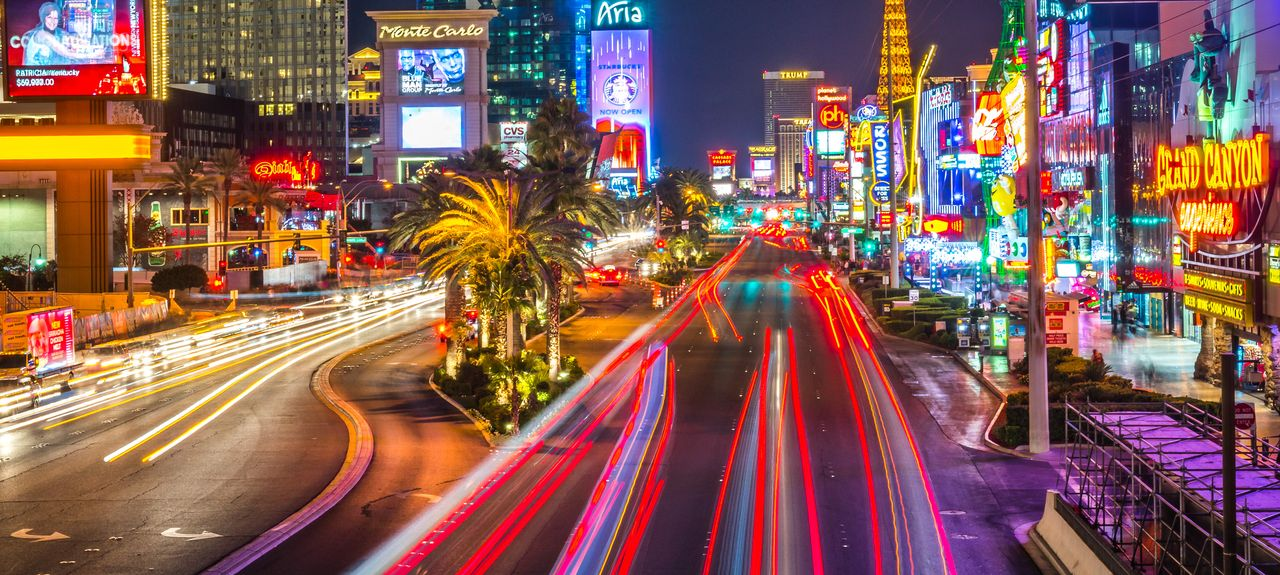 Las Vegas Strip
The governor of Nevada, Steve Sisolak, announced in a press conference that he plans to have every Nevada county reopen to 100% capacity by June 1st. This includes Las Vegas, one of the most visited cities in all of the United States.
Earlier this year, the state approved capacity limits to increase to 50% including casinos, restaurants, bars, and live shows. After these announcements were made tourism soared in Las Vegas, which is likely to happen again.
Nevada Plans to Reopen at 100% Capacity by June
The governor announced that he is confident that every county in the state of Nevada will be able to reopen at 100% capacity by June 1st.
"Across Nevada great strides have been made in our response to COVID-19 to strengthen our partnerships, build capacity within our public health infrastructure, and vaccinate Nevadans," said Gov. Sisolak during the press conference.
las vegas street at night
"It's because of this progress that I am proud to announce the goal of having every county in Nevada reopen to 100 percent on June 1. I am confident that if Nevadans continue to remain vigilant as more and more people get vaccinated, we can accomplish this together."
Continue reading
here
.