January 11th, 2019
​
Suffering from post-holiday blues? If you are, No Deposit Forum has just the thing that will fix you right up. Fun is the name of the game, and we have loads of it to give away! Keep on reading, and get back into the spirit of fun!


— LATEST ONLINE NEWS, OFFERS & EVENTS —

​
Desert Nights - $20 No Deposit Bonus!
Looking for a great Rival site to play at? One that is reputable, upstanding, and treats their players as royalty? Well look no further. Sign up at Desert Nights, and receive a $20 no deposit bonus! Trust NDF. You will not be disappointed with Desert Nights!
$20 No Deposit Bonus At Desert Nights

​
'Where Are We?' Contest - $50 Cash Prize!
Because we had so much fun with our last 'Where Are We?' contest, we are running it again! Ask your questions, get clues, and guess where the staff of No Deposit Forum has run off to! Your guess could be worth $50!
'Where Are We?' Contest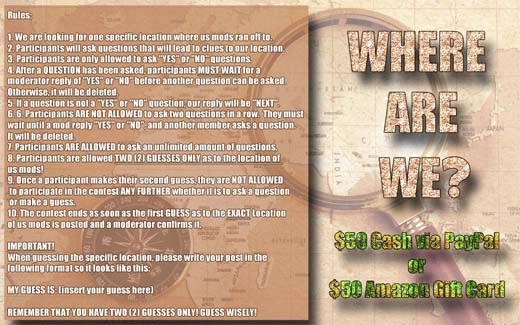 ​
No Deposit Forum Contests Closing Soon!
If you haven't entered into our casino contests yet, do so before time runs out! We have three contests that will close on January 15th, 2019. The contests are sponsored by some of the finest, and most reputable sites around. If you're not signed up with any of them, by all means get signed up! And then enter to win!
No Deposit Forum Contests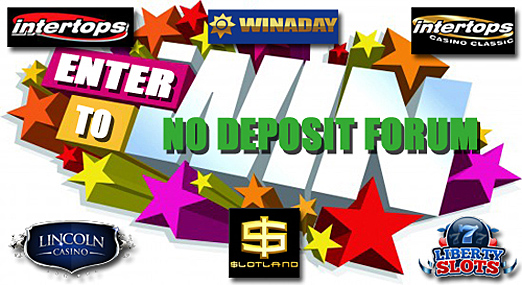 ​