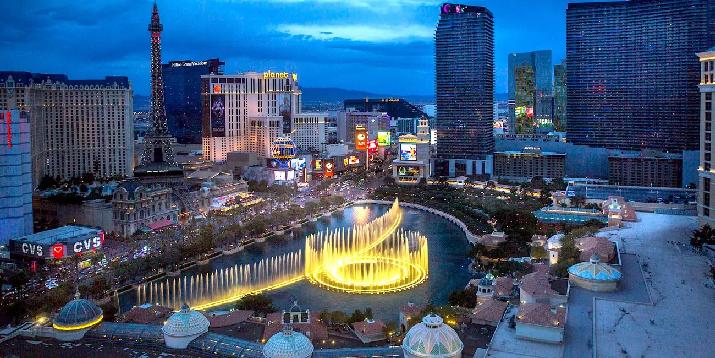 The Bellagio Hotel's nightly water fountain show is seen among the lights of other casinos on the Las Vegas strip. George Rose/Getty Images
An abundance of slot machines, free drinks, luxury suites, clubs, pools, concerts, and golf courses aim to keep people betting, and to keep them coming back. If the space feels like a refuge, people feel a stronger desire to gamble, casino design experts told the New Yorker.
Some casinos are better at it than others. Wynn Casino and Encore at Wynn, the two highest-rated casinos in the United States, are in Las Vegas and are owned by the same company.
Based on data from 360,781 TripAdvisor reviews, here are the top 50 casinos in the United States, ranked by their proportion of five-star reviews.
Starting with ...
50. Harrah's in Council Bluffs, Iowa: 49.26% five-star reviews.
Read the
full story
and see if your favorite land-based casino made the top 50 list!