After a discussion, Pam and I have decided to start this contest over. We will wipe the slate clean, and everyone can participate again!
Please read my last post ...
https://www.nodepositforum.com/forum/threads/where-are-we-free-to-enter-contest-50-prize.58820208/page-3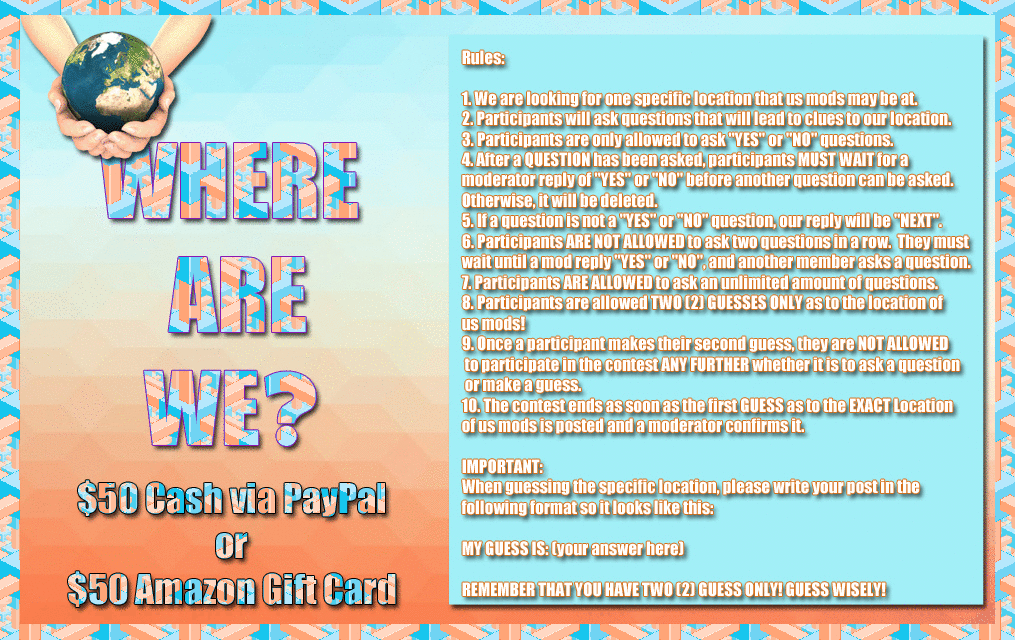 Please read all the rules. We will be sticking to them.
The contest closes when we have the exact location of where we are.
Have fun!
​
Last edited: