Where Are We? - Take 2!
(Read my last post in the first contest thread for a full explanation. That contest is now closed.
https://www.nodepositforum.com/forum/threads/where-are-we-free-to-enter-contest-50-prize.58820208/page-3)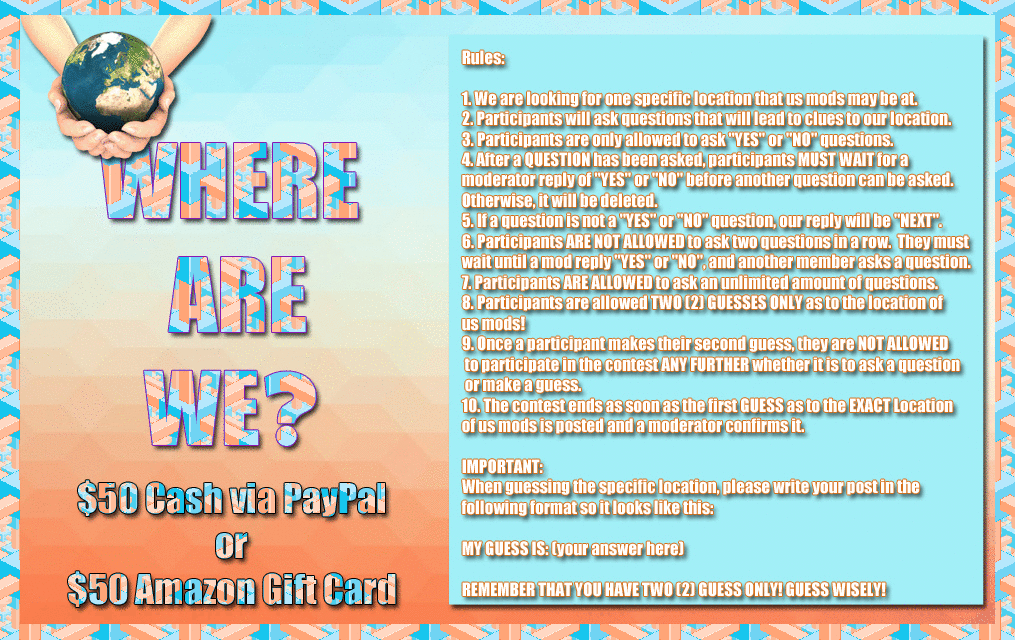 Please read all the rules. We will be sticking to them.
If we cannot answer a question with a straight "YES" or "NO, we will answer with "NEXT". It will be up to you to rephrase your question, and ask again, but not until another participants asks a question, and we answer theirs.
The contest closes when we have the EXACT LOCATION of where we are.
(not where the location is located, near, in the country or city of, etc)
Have fun!
​